You are here.
Where are your tax dollars?
1,767
Audits Completed in 2019
$113 Billion
Subject to Audit
The Art of Accountability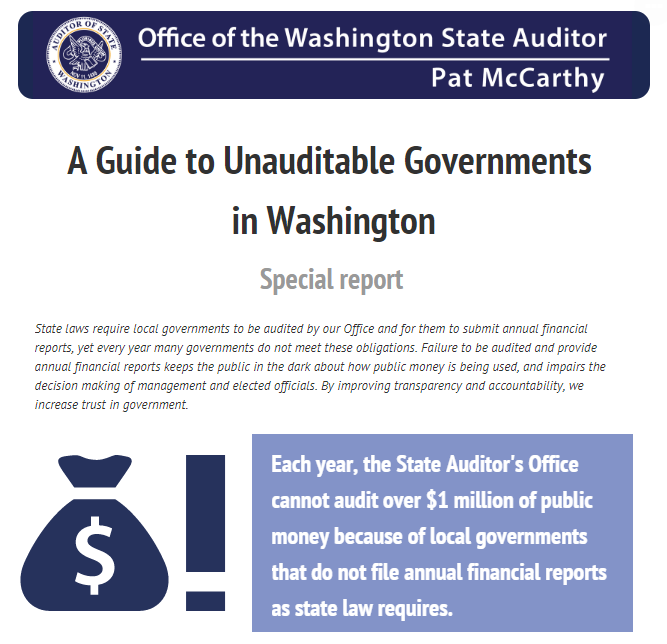 Our Guide to Unauditable Governments in Washington can show you what governments in your backyard isn't being audited, why they aren't being audited, and how you can help to increase transparency in government.
View guide »
Meet Your State Auditor
Washington State Auditor Pat McCarthy began her term in January 2017. Before that, she managed the daily operations of Pierce County, the second largest county in Washington, for eight years.
More About Pat McCarthy »